A guide to the Synod of Bishops
Throughout most of October, a Synod of Bishops has been meeting in Rome deliberating on the theme of "Young people, Faith and Vocational Discernment."
Sometimes confusingly referred to as a Youth Synod, it isn't. It is a Synod largely about Youth, not a Synod largely comprised of youth although there are many young people involved.
The Synod, the 15th Ordinary General Assembly of the Synod of Bishops, started on October 28 and wraps up on October 28.
A total of 339 participants will attend the Synod, comprising 34 young people, 267 Synod Fathers (including cardinals, archbishops, bishops and auxiliary bishops), 23 experts and 49 auditors.
The Synod's theme was chosen by Pope Francis after consultation with the Synod Council.
Australia is represented at the Synod by several bishops and one youth auditor, Sebastian Duhau from the Diocese of Parramatta.
Archbishop Christopher Prowse explained that the thoughts, issues and concerns of Australian youth had been forwarded to the Synod in the form of the Instrumentum Laboris, or working document for the Synod.
Australia's representation at the Synod includes Archbishop Anthony Fisher (Sydney), Archbishop Peter Comensoli (Broken Bay) and Bishop Mark Edwards (Melbourne).
The Archdiocese of Melbourne has prepared the following summary of the Synod through a series of slides: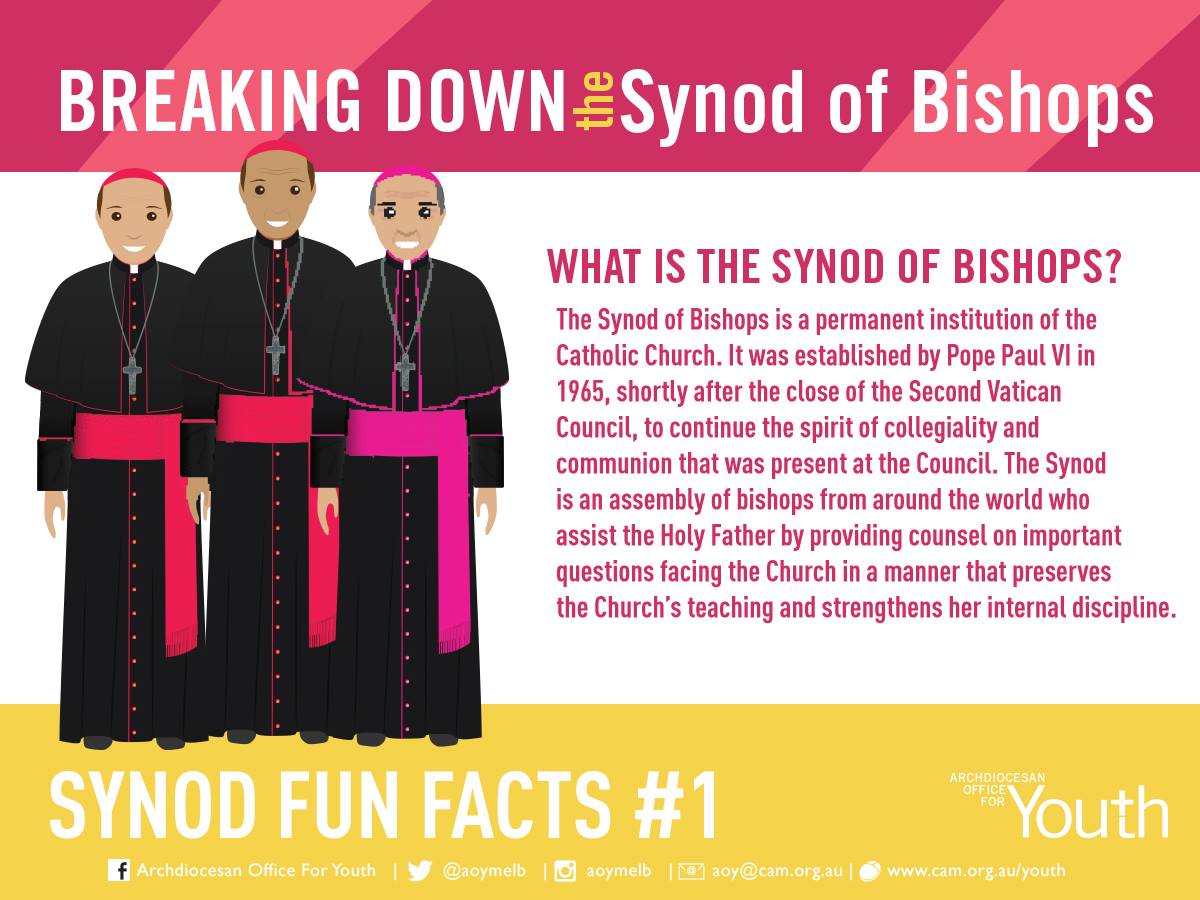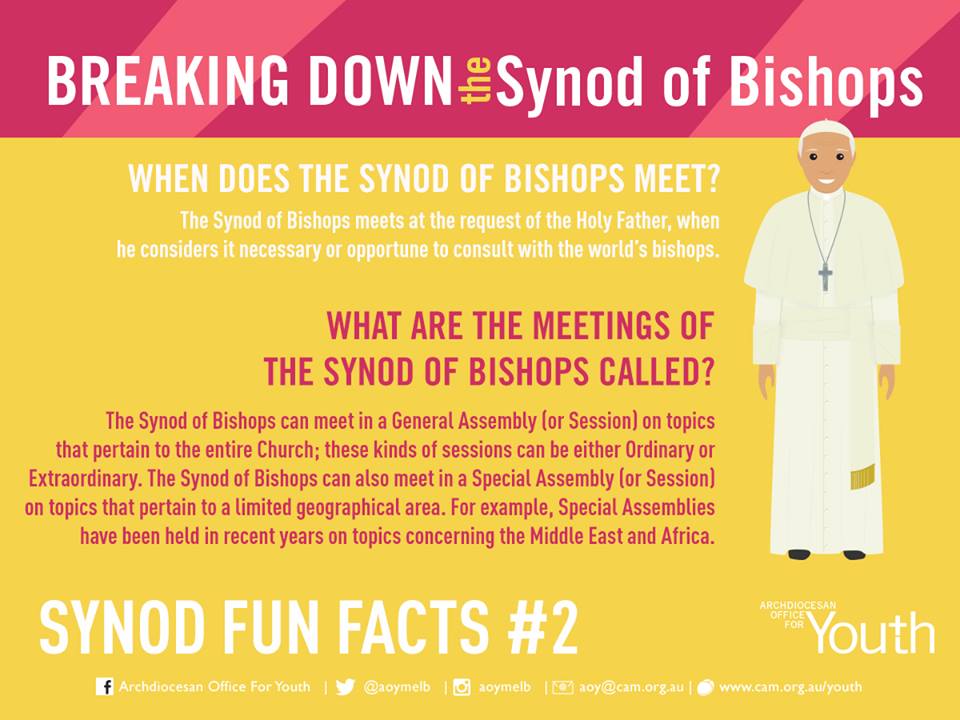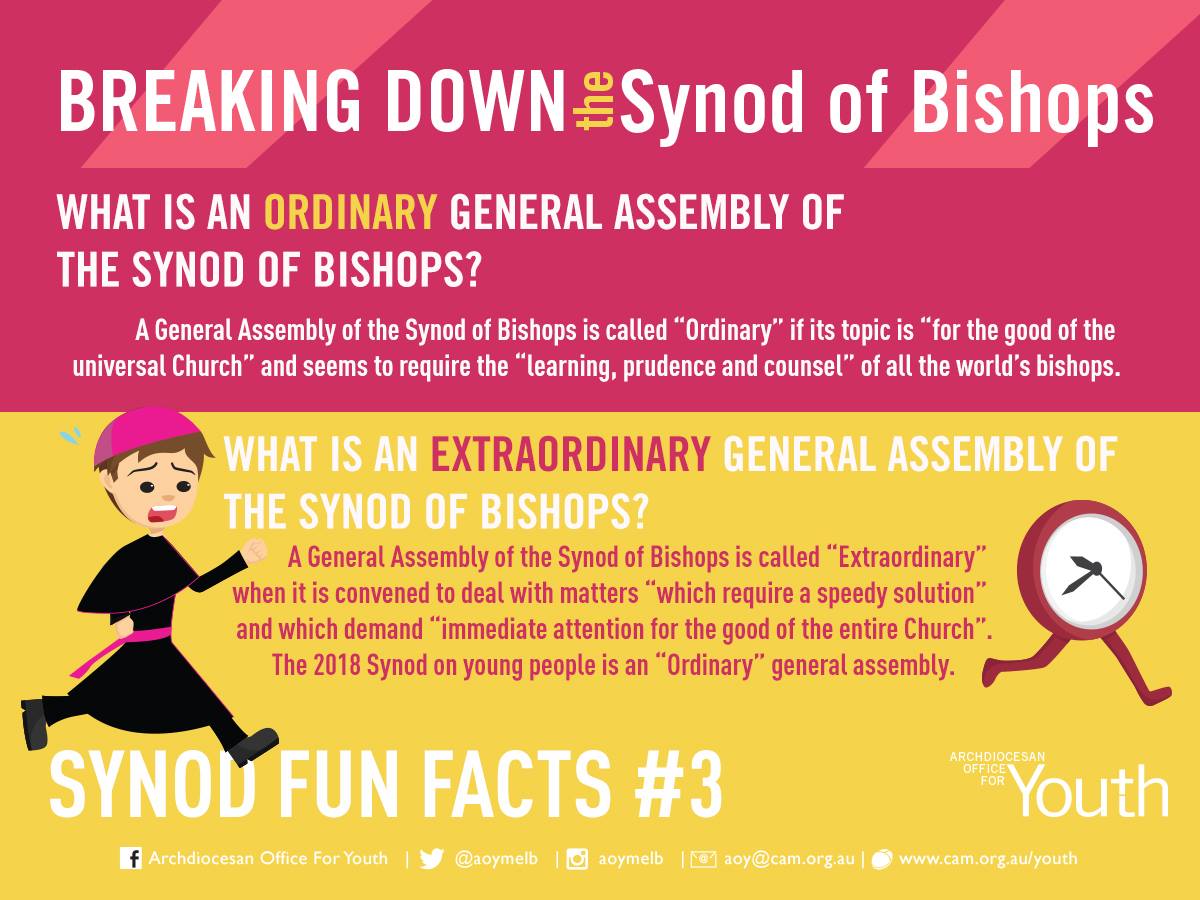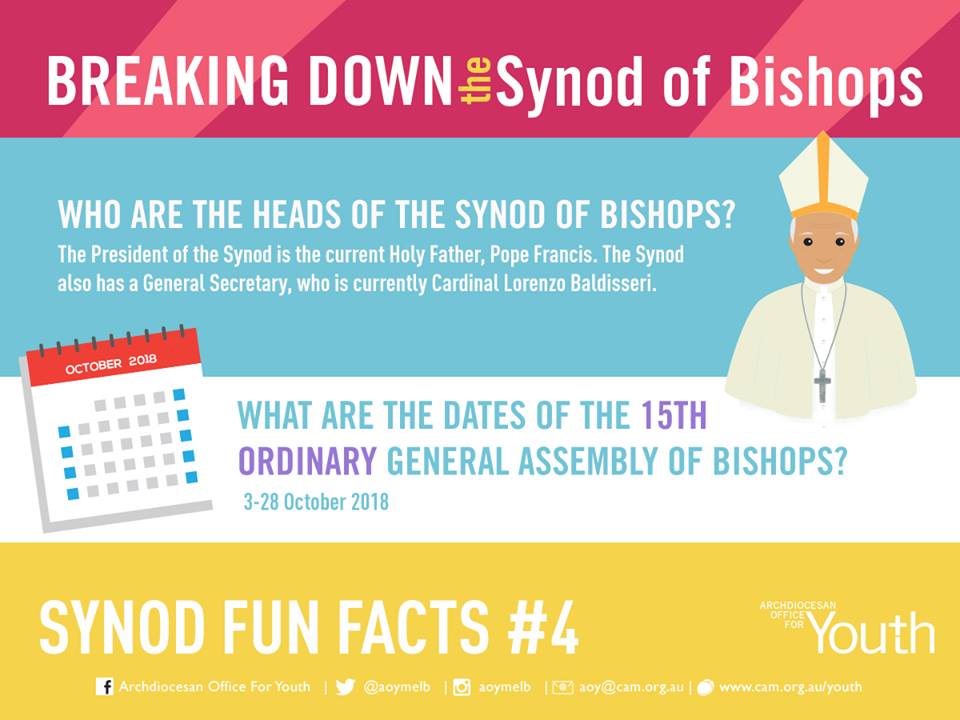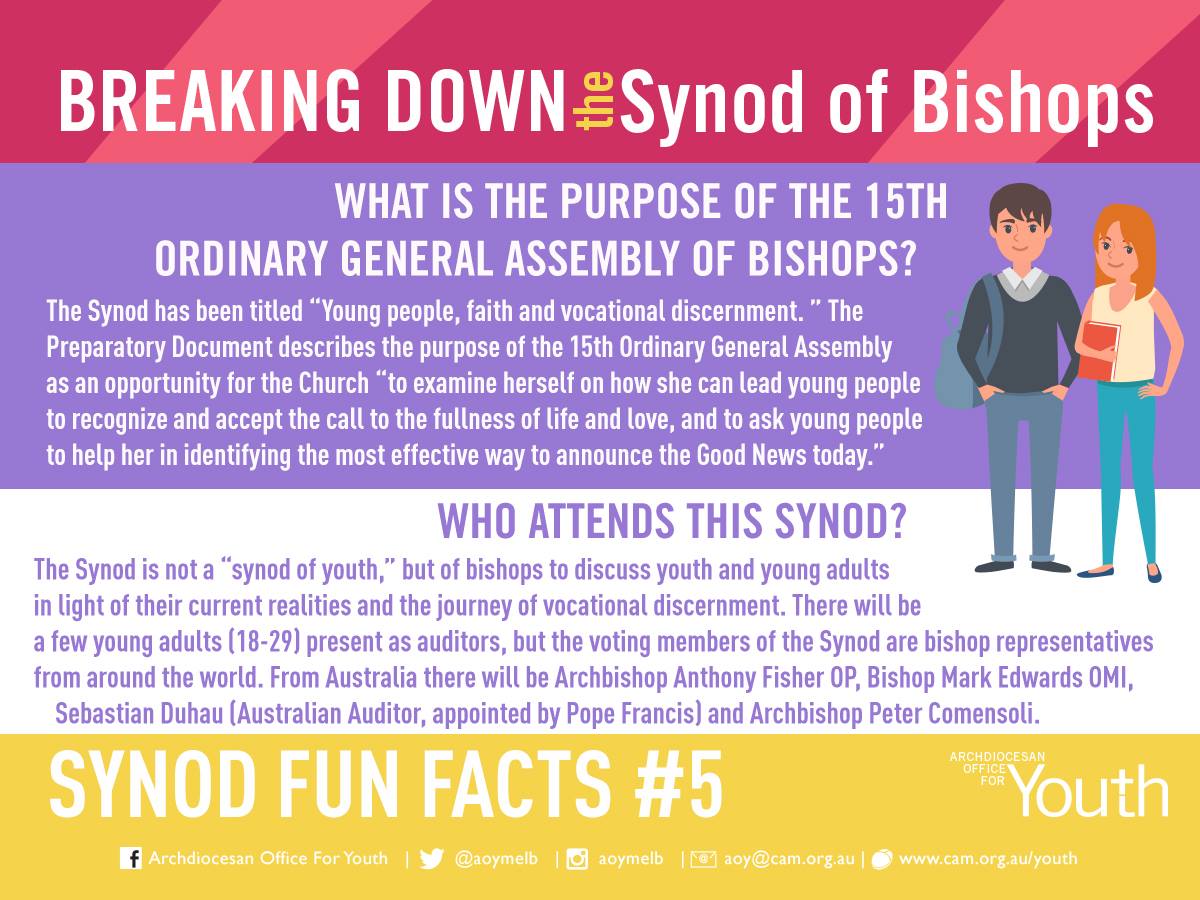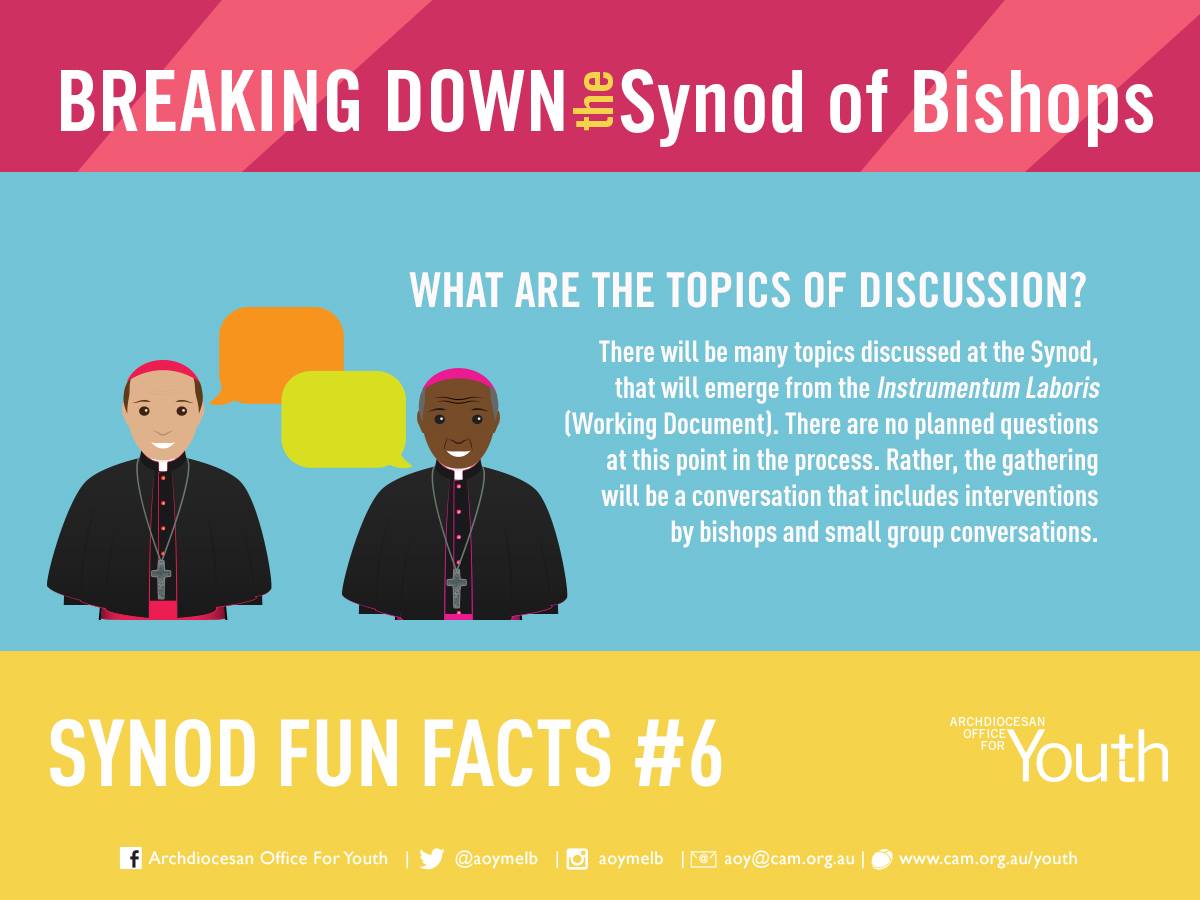 RELATED ARTICLES: