Advent blessing that defies COVID
From the Plenary to local parish gatherings, COVID-19 has halted many projects across the Australian Catholic Church.
But, despite lockdown and social distancing, the Diocese of Wollongong took the risk to publish its popular Advent resource.
With nearly 30,000 copies already ordered Australia wide, the gamble has paid off.
The resource has been popular in unexpected places including in correctional facilities across Australia where 2000 copies have been distributed free.
Wollongong Diocesan Director of Creative Communications Daniel Hopper refers to the resource's production as a ministry.
He has been amazed at the response.
"We nearly didn't do the Advent resource this year," he said.
"The vast majority of our sales are parishes buying in bulk for their parishioners, so with COVID restrictions, we predicted that sales would be less than half."
After weighing up the risks, it was the delivery to prisoners that ultimately encouraged the team to proceed.
"With limited ability for families to visit, we felt the resource would provide some comfort at Christmas," he said.
"Every year, when we do the resource, we are never assured of sales; however we believe there is a need, and we trust that God will bless the ministry. Interestingly our sales this year have been the same if not more."
After producing the Advent resource for several years, Daniel was approached by a chaplain at South Coast Correction Nowra, who asked if the Diocese would be prepared to give away some copies to the inmates.
Realising there may be a need beyond his immediate diocese, Daniel contacted prisons across Australia.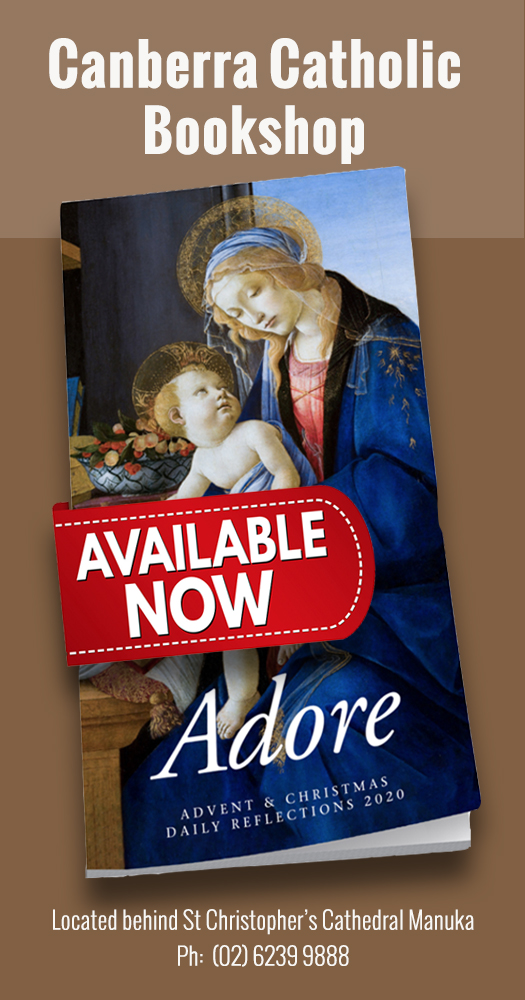 "As I spoke to chaplains, it became clear that there was a lack of spiritual material being made available to correctional facilities, and very rarely was it provided free," he said.
The diocese now sends the Advent resource to 20 prisons around Australia.
"According to the chaplains, the prisoners read it over and over again, and they are particular drawn to the beauty of the artwork," Daniel said.
"One of our contributors, Sr Hilda Scott, will intentionally put little messages in her reflections for them – words of forgiveness and love and make a note of writing about their worth as human beings.
"Producing a digital resource would be more economical, but I think so many people love the quality of the resource – we value what we are producing, and we appreciate the reader.
"We have a beautiful rich tradition in the Church and we have access to some amazing art."
Wollongong is the only diocese that produces an Advent resource in print. Typically it sells out a couple of weeks before Advent.
Daniel found that year after year Advent would come and go and that he had not spiritually prepared for the season.
"With most people winding down for the year, in working for the Church I found I was entering one of my busiest times," he said. "I didn't really have time to participate in a group, but I thought a booklet with reflections would be helpful."
From commissioning contributors and choosing artwork to promoting and packing the resource, Daniel is busy distributing thousands of copies around Australia and dreaming of the next step – to successfully crack the US market.
The Adore resource can be purchased at the Catholic Bookshop in Canberra. Ph. (02) 6239 9888 for more information