Batemans Bay Parish celebrates the Feast of St Bernard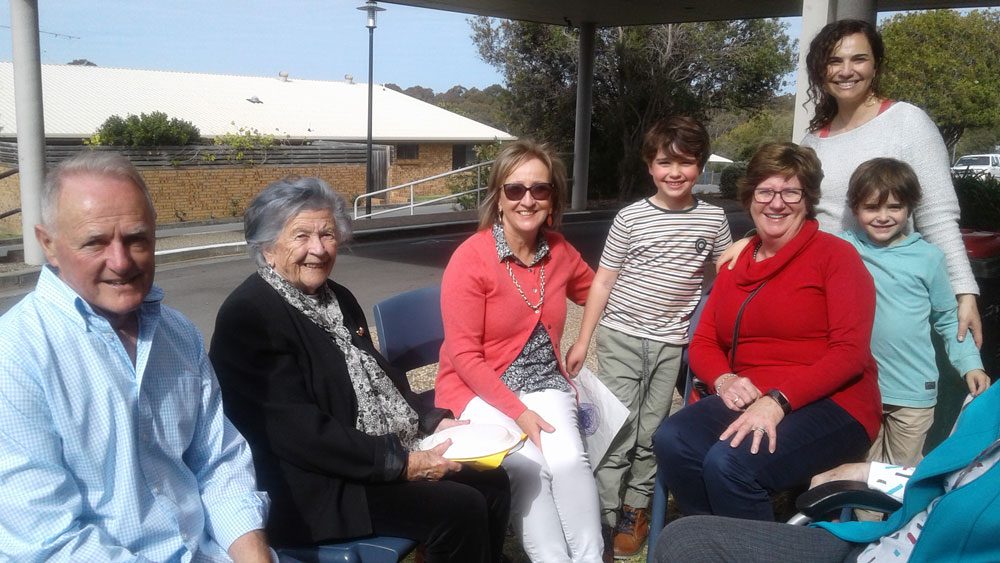 Every year the feast of St Bernard is celebrated on the August 20.
This year, the Parish of St Bernard's Batemans Bay celebrated the Feast on Sunday August 18, the closest to the feast day.
Mass was celebrated by Fr Martins with Fr John Walter assisting with a focus on the Parish families.
Generations of parishioners participated during the Mass. Mary Haigh and Michael Lowe participated with the reading and three generations of the Mylott family carried the gifts. Colleen Connell was a Special Minister. The Connell family were pioneers of the church in Batemans Bay.
Other families including the Wain, Mansfield, Beatty and O'Sullivans, carried lanterns in the entrance procession. Two new Parish pastoral carers were commissioned during the Mass as they joined the team of our volunteers bringing warmth to the sick and the homebound.
Teachers and children from St Bernard's Primary School had worked together to create some wonderful drawings and stories of their church memories.
With the theme, "I remember when…" these colourful displays decorated the church windows and were a lovely exhibition of the sentiment that the children have for the church. There were also family photos reflecting the different generations of members on show for everyone to look at.
The Mass was followed by morning tea and lunch for over 150 people and was heartily enjoyed. The delicious feast was catered by our Filipino community and the Parish Social Team. Children had plenty of activities including a bouncing castle, harmonograph, barnyard races, arm and thumb wrestling. And with the weather being mild and sunny, our community was able to relax together and appreciate the lovely day.
We look forward to next year's celebration with special focus on Diversity and Multiculturalism to reflect the demographic in the pews.