Book Review: Seeking GOD in Scripture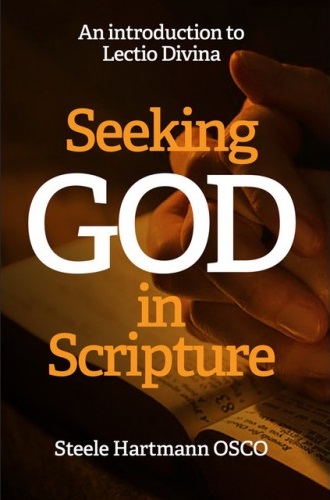 Steele Hartmann, OSCO, has done us all an immense favour.
He has written Seeking GOD in Scripture.
It is precise. Perfect. It numbers 50 pages.
It is practical. Perfect.
It is pertinent. Perfect.
Who is Hartmann?
He is the Abbot of Tarrawarra Abbey in Victoria, a member of Order of Cistercians of the Strict Observance, otherwise known as Trappists, tracing their origin back to 1098.
Thomas Merton was one of them. He used to say,
'The reason people don't become saints is because they refuse to be themselves.'
Question without notice for Hartmann,
Q. How might I be myself?
A. Listen to God.
Don't just read about God. Listen to him.
Let the Lord do the talking,
We can then think and feel a little.
We can then respond and pray a little.
We might even rest in Him a little.
Availability to God.
That's all it takes and we shall become ourselves.