Christian meditation, prayer and Easter bonnets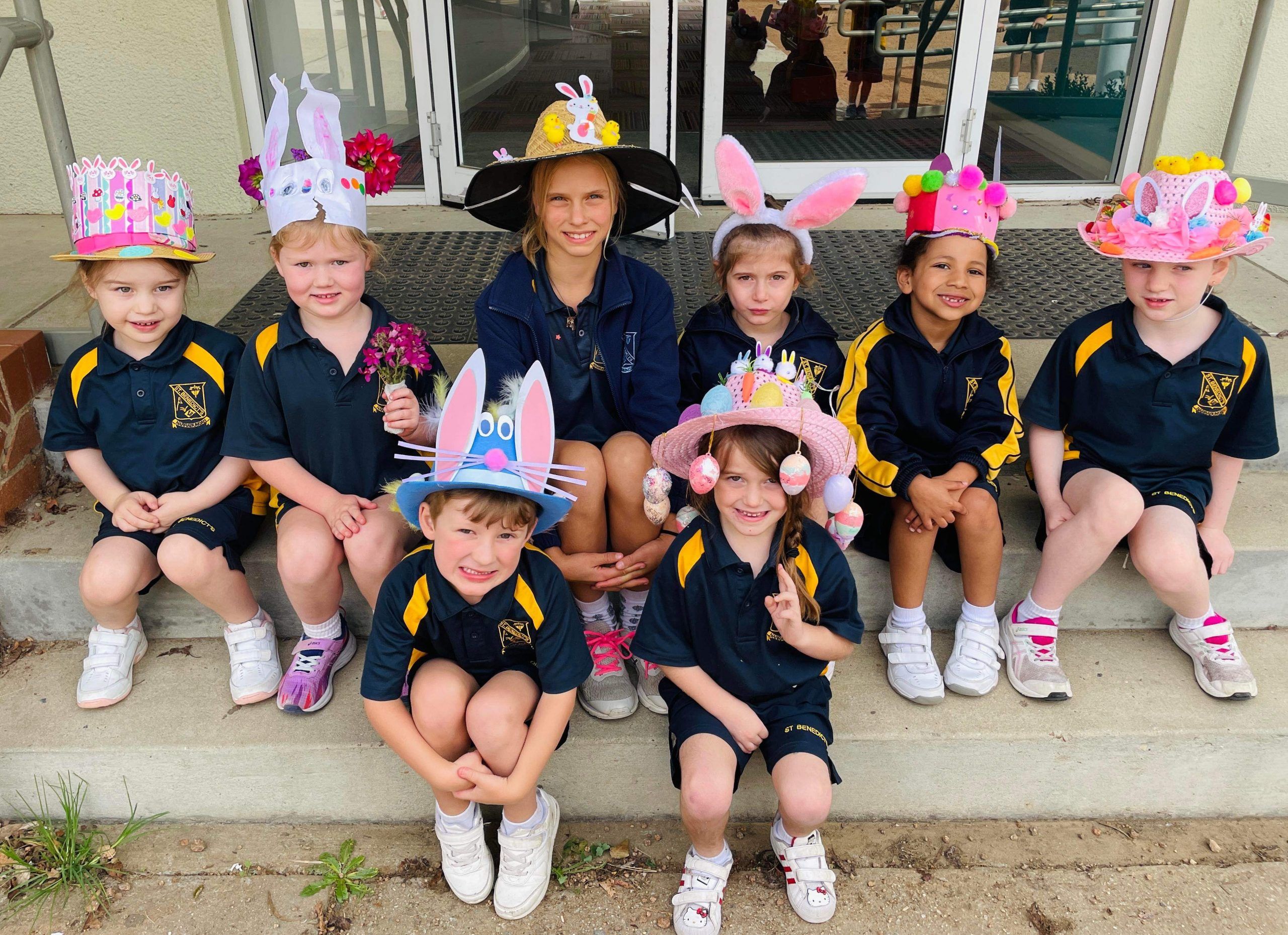 As the courtyard at St Benedict's Primary School in Narrabundah fills with music, students begin to twirl and dance, giggling in delight as they skip past empty classrooms.
On their head, each child wears a carefully crafted creation. Easter eggs dangle from wide brims, glitter and pom poms adorn cardboard hats and bunny ears wave gently in the breeze.
It is the Easter bonnet parade – a joyful conclusion to the term after the sacred liturgies of Holy Week.
"This week is important to us as a Catholic school," principal Rachel Smith said.
"We talk about the events of Holy Week, starting at Palm Sunday and working our way through."
During the week, St Benedict's students practiced Christian meditation and prayer and took part in liturgies based around the stations of the cross.
"It has an impact on the kids – even the little ones – hearing the story of Jesus," Ms Smith explained.
"It is a really lovely time, too, because you can talk to the kids about coming together as a group, and following someone, and having faith in someone, and shared belief. And as they get older, of course, you can develop that so much further and the students really unpack the story."
Ms Smith said staff ensured students from other faith backgrounds also felt included.
"Even though we are first and foremost a Catholic school, we have a number of religions within our community, and we always chat to those families about the level of involvement they would like to have," she said.
"We are having conversations around Ramadan at the moment as well, so we make sure those students are included in our celebrations. We always work to be a culturally aware school."
Year 5 student, Lucy said Easter was an important time for her family.
"Jesus died on the cross for us to forgive all our sins and so that we could live our lives with Jesus," she said.
"We should celebrate it because it is nice to recognise what he did for us."
Along with Mass on Good Friday and Easter Sunday, Lucy is looking forward to another family tradition.
"We have a pretty major easter egg hunt," she said.
"I have three sisters. It's a big deal."