New Life for St Thomas's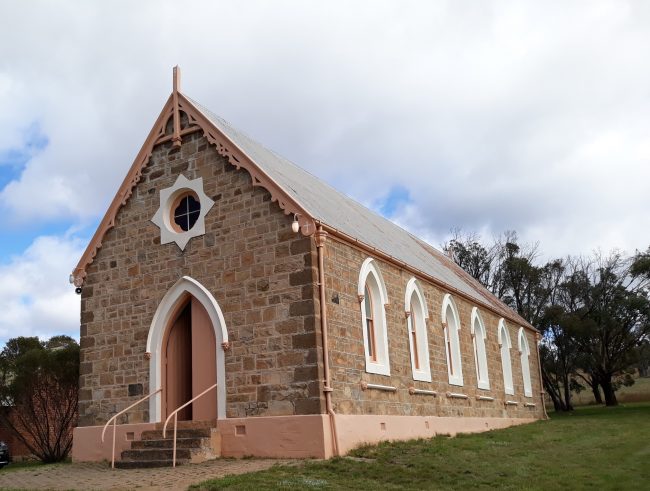 There was no doubting the spirit at St Thomas's last Sunday, a chilly day marking an early start to winter.
For the first time in many years the local faithful participated in a celebration of Sunday Mass at the historic little church at Moonbah in the Jindabyne parish.
Old timers had difficulty remembering when Mass was last celebrated in the church; probably well over 20 years ago.
Of late, the church has been used for funerals and weddings only.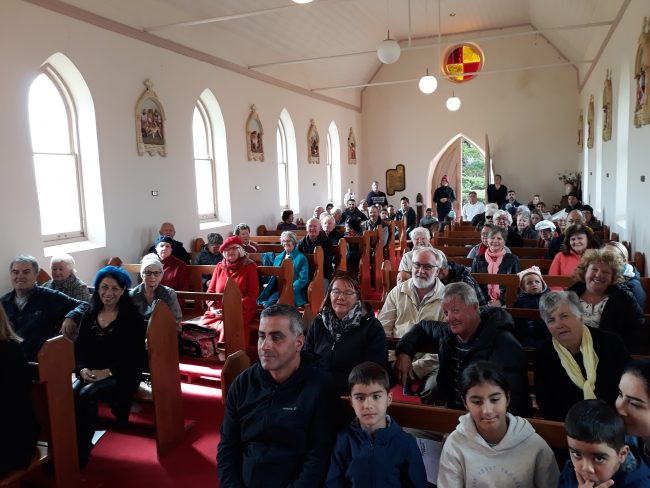 It was the first time Cooma-based parish priest Fr Mick MacAndrew had celebrated Mass there.
The celebration was part of a plan by Fr Mick and the Parish Pastoral Council to reinvigorate the parish and build a sense of community.
The original idea was to follow Mass with a picnic lunch, but because of the nippy weather people were content with morning tea in the hall.
While the locals joked it was typical Moonbah weather, it was nevertheless symbolic of the bitter weather the pioneers had faced.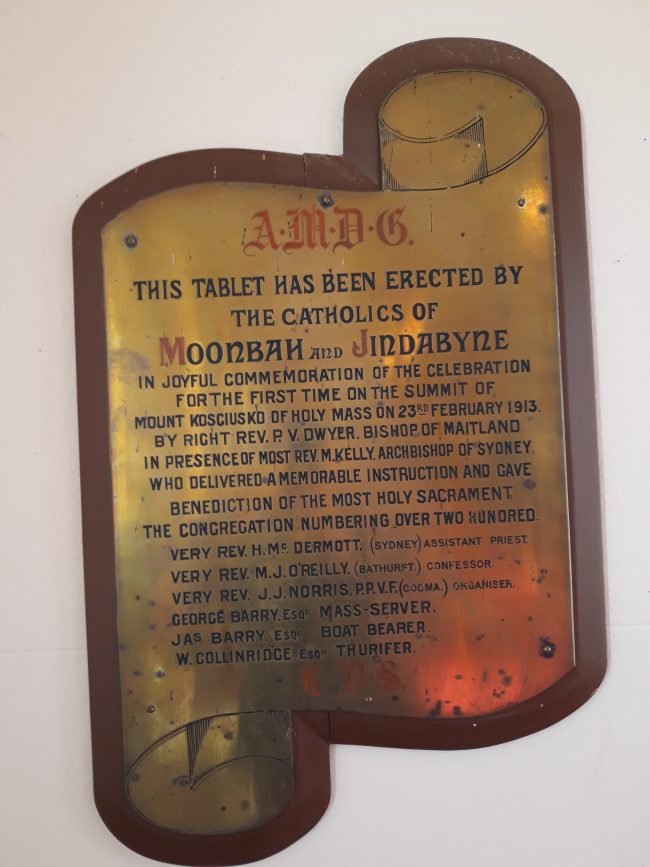 The Mass was held in lieu of the usual Sunday Mass at Jindabyne and was well attended by regulars and visitors. Many of the people were from pioneering families whose ancestors are buried in the cemetery.
St Thomas's has a rich history going back to 1861 when the land was donated by pioneer Thomas Pendergast for use as a church and cemetery.
The heritage-listed building was beautifully restored last century. One of its features is an historic tablet commemorating the celebration of the first Mass on top of Mount Kosciuszko on 23 February, 1913. A plaque at the gate mentions Thomas Pendergast's gift.
The parish plans to bring the church back into more regular use and to celebrate Sunday Mass there three or four times a year.
Noel Braun is a Jindabyne parishioner.