Religious discrimination laws show promise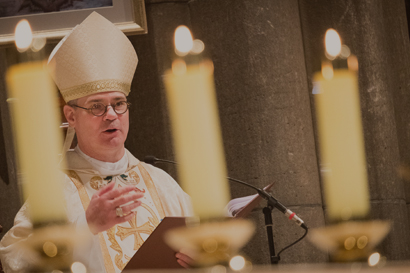 Laws to protect people against religious discrimination show promise, say Catholic bishops, but more work is needed.
The Australian Catholic Bishops Conference wrote one of 6000 submissions about the government's draft laws.
Melbourne Archbishop Peter A Comensoli said religious freedom means more than believers worshiping as they wish.
Laws should also ensure that Catholics can engage in public debate and express their beliefs through charitable work in hospitals, aged care homes and other social services, as well as helping with faith-based education.
"The Catholic Church is a substantial employer and while some staff do not share our faith, they understand and support the value of our mission," the church's religious freedom spokesperson said.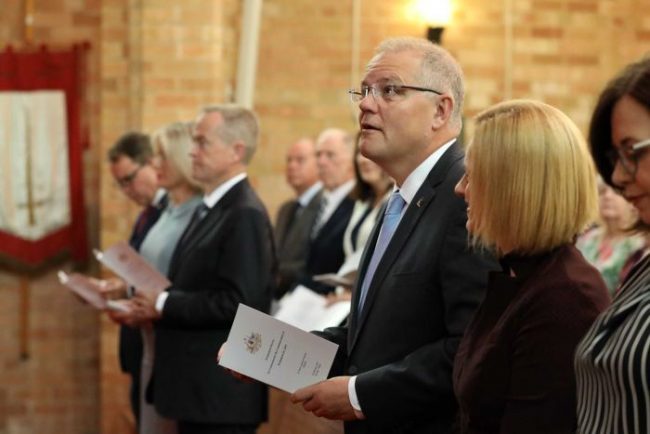 "It is important that whatever their religious faith, every employee supports our mission and ethos.
"Catholic health and welfare services are open to serving all people but there are some services these institutions cannot provide as that would contradict the Catholic faith.
"Similarly, individual medical professionals of faith should not be forced to be part of procedures that go against their religious beliefs."
The bishops want improvements such as:
Ensuring all employees can make a statement of belief outside of their work. Currently, workers whose employer has revenue of $50 million or more have some protection. Others can be restricted by 'employee conduct rules'. Government staff have no protection against conduct rules.
Catholic hospitals and aged care providers should have the full protection of the law, rather than protections being limited to employment issues alone. The draft laws will not protect them from demands they provide services which go against their religious beliefs.
Timeline
January – Submissions were due on the second consultation draft laws
February to April – Government to consider more than 6000 submissions before updating the draft legislation
May – Government expected to introduce updated bills to Parliament. They will go straight to a Senate committee for consideration.
June to July – Senate committee may call for submissions and hold hearings.
August – Parliament resumes after winter break. The Senate report may be tabled allowing Parliament to debate the legislation in the second half of 2020.
December – The Australian Law Reform Commission report is due, entitled "Review into the Framework of Religious Exemptions in Anti-Discrimination Legislation". This is a separate process which could be crucial for Catholic schools.