Skyrocketing costs add pressure for Christmas time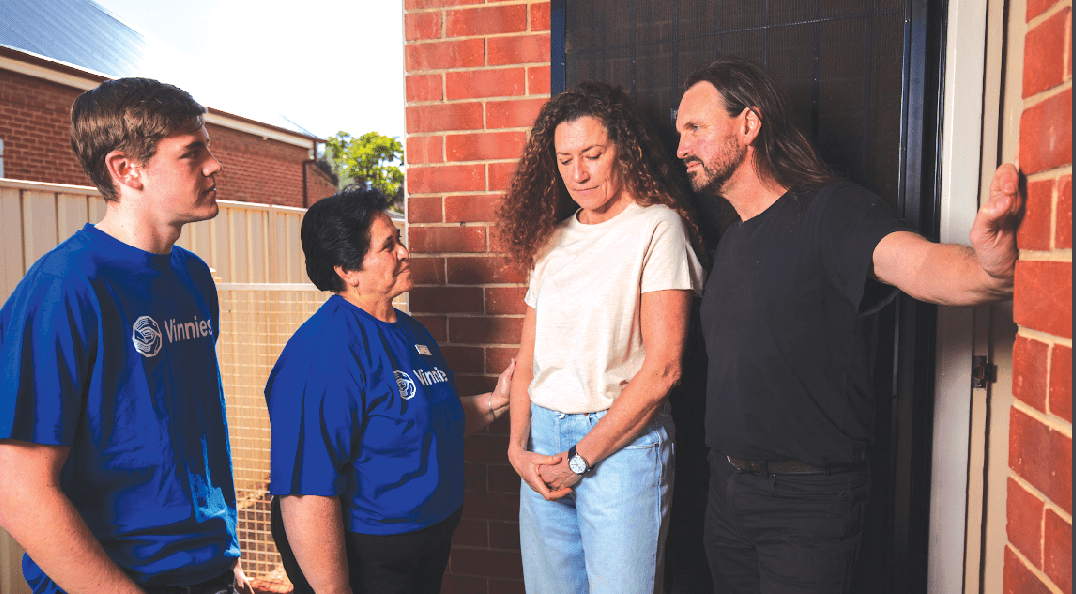 When Kelly* opened her electricity bill, she fell to her knees.
"It was more than $300," she said.
"The room was spinning. How? There is no way we could pay this."
Kelly, her husband and their two daughters, are one of the many low-earning Australian families struggling to survive as the cost of necessities skyrockets.
The significant increase in the cost of essential goods and services such as fuel, rent, electricity, medical bills and education has hit low-income households the hardest.
"The bills now have gone up so much," Kelly said.
"We're doing everything we can, from not using lights, taking the shortest possible showers, and eating only pasta because it's cheap, but nothing ever seems to be enough."
As Christmas approaches, the pressure only gets worse.
St Vincent de Paul Society Canberra/Goulburn (SVDP-CG) CEO Lucy Hohnen said the organisation had seen a 15% increase in calls to the helpline seeking requests for money for fuel costs, medical bills and rent.
"We are also hearing from people deferring paying for medication because they can't make ends meet."
Ms Hohnen said funds raised through the Vinnies Christmas Appeal this year would provide urgent and practical support to families in the ACT and surrounds struggling to survive this cost-of-living crisis.
"Can you imagine the emotional stress that these families are experiencing while struggling to choose between putting food on the table or buying Christmas gifts for their families?" she asked.
Last Christmas, Vinnies volunteers provided emergency assistance with food, petrol, clothes, medicine, rent and other essentials worth approximately $500,000 to families in the ACT and surrounds through their emergency relief helpline.
*Name changed to protect privacy.
• To donate to the Vinnies Christmas Appeal, please call 13 18 12 or visit: www.vinnies.org.au