St Clare of Assisi's 25 years of excellence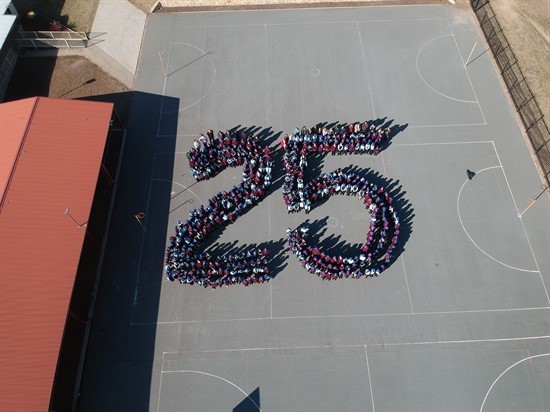 Students and staff at St Clare of Assisi Primary School, Conder have celebrated 25 years of excellence in Catholic education.
From the day that classes commenced on Tuesday, 1 February 1994, through its 25 year history, thousands of children, parents and staff have benefited from and contributed towards the St Clare of Assisi school community and legacy.
On Friday, 9 August, students and staff celebrated the 25th Feast Day of St Clare of Assisi with a whole of school mass.
"Celebrating our patron Saint and 25 years of our wonderful school, gave us all a chance to give thanks for the blessings of our community," said Principal Matt Egan-Richards.
"We become what we love
and who we love shapes what we become."

St Clare of Assisi
"I am very proud of the community that we have built."
On Friday evening, the school community, as well as a significant number of former staff and parents gathered together for the Silver Jubilee Dinner.
"It was great to catch up with such a range of people," said Mary Mathias, former St Clare of Assisi Principal.
"It was a true testament to the community that so many people have returned to celebrate such a wonderful school."
Source: Celebrate newsletter, Catholic Education Canberra Goulburn