St Clare's new website promoting 'Excellence in Girls Education'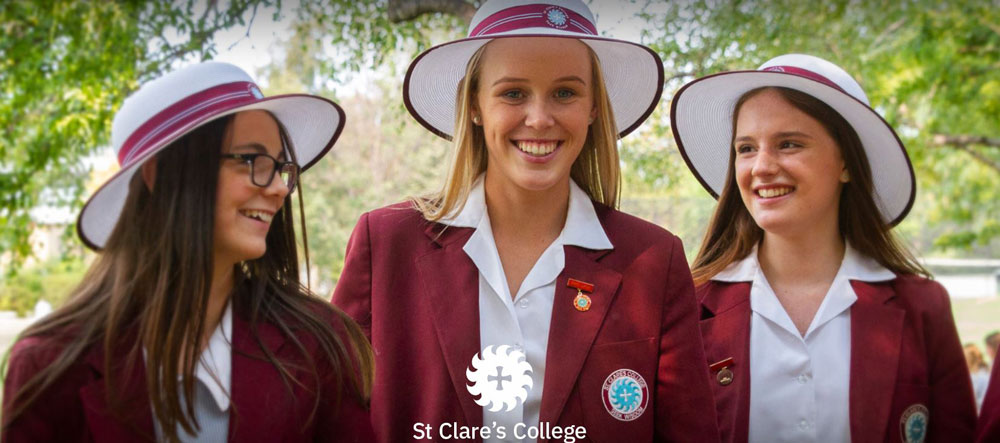 St Clare's College is excited to launch a new and improved website. The new professional site showcases all the amazing opportunities available to students.
We have also kept in mind the needs of our parent community and have provided a platform for parents, students and prospective families that is easy to navigate and informative. The Principal of St Clare's College, Mr Brad Cooney, stated that 'it is important to make the community part of the conversation and provide a site that can assist them to navigate the many resources available to assist with their daughter's education.'
The new site acknowledges and celebrates the achievements of the St Clare's Community. It recognises our long history in the Archdiocese of Canberra and Goulburn and acknowledges the great women and men, teachers, students and parents that have had an association and impact on our school. One of the highlights of the new site is the acknowledgement of our past with the beautiful stories presented by some of our alumnae. These stories will be rotated over time as all of our past and present students are 'inspirational women' stated Mr Cooney.
The new site allows us to engage with the community and keep the conversation open about how we can work with parents and their daughters as they journey with us through the secondary years of schooling.
St Clare's College is continually working with leaders in our field to provide the best possible education for our students.
Learning is esteemed and students are given every opportunity to grow in all dimensions of their life.
As well as supporting the students in their academic endeavours we are always looking towards the future and how we can improve every aspect of the College from our curriculum and facilities through to how we communicate with the wider community.
For further information about what St Clare's has to offer your daughter please go to www.stcc.act.edu.au.
Enrolments are now open for 2020.
Source: St Clare's College media release