The word we all need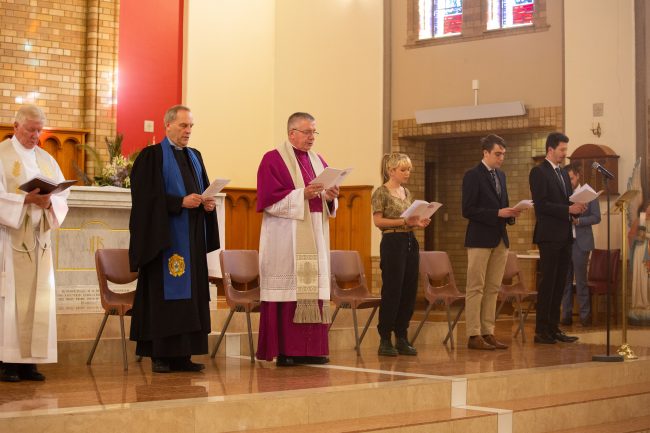 "Hope, there's the word we all need, hope."
So said Archbishop Christopher Prowse as he welcomed the nation's political leaders at St Christopher's Cathedral in Canberra for the traditional ecumenical service to mark the start of the Australian Parliament for 2021.
Governor-General David Hurley, Prime Minister Scott Morrison, Leader of the Opposition Anthony Albanese and parliamentarians from across the political spectrum were among those who attended.
In his welcome, Archbishop Christopher referred to the "trying times" of COVID and asked for God's blessing for "our beloved country, Australia, upon its cultures, ever ancient, ever new, upon its peoples, upon its believers, upon its leaders".
The pandemic also featured in a reflection by the Rev David Campbell, Senior Minister of Canberra's St Andrew's Presbyterian Church, who said Australians were weary and worried by it. But, he said, "we turn to you [God] seeking to find hope for the future".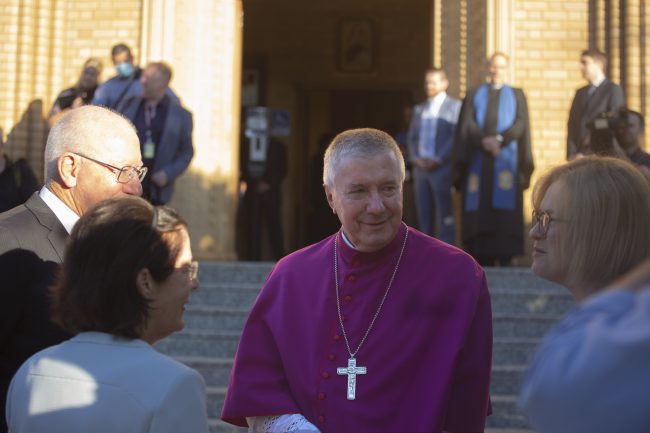 Mark's Gospel, 4, 35-41, 'Jesus stills a storm', was delivered by General Hurley, with Mr Morrison and Mr Albanese reading selections from the Old and New Testaments respectively.
In his sermon, the Rev Gabor Szabo, Pastor of the Canberra/Queanbeyan Lutheran Parish, drew a connection between the stormy weather of Mark's Gospel and today's global problems. However, he said, in Jesus Christ's presence "…we can have peace in the midst of the wildest storm".
Prayers of intercession were offered for political and economic causes, political leaders, health workers, and for those suffering because of COVID, or otherwise.
In his conclusion, Archbishop Christopher invited a moment of silent reflection on Christ's message of hope. He invoked God's blessings on those assembled, including that they may be instruments of his love, mercy, and hope, "to all that you serve".