A unique opportunity to pray with three saints
Updated relics of St Therese of Lisieux Itinerary below, CLICK HERE to scroll down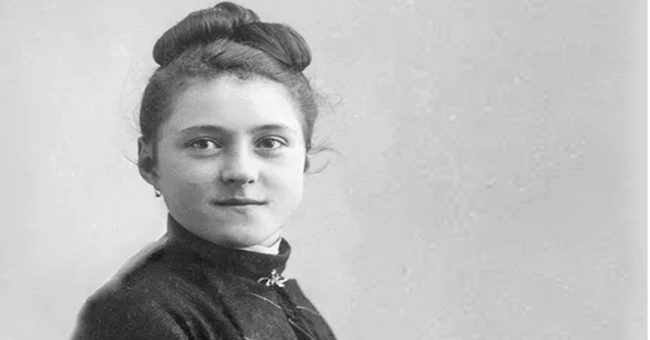 Three members of one of the Catholic world's most famous families are "touring" Australia and drawing huge crowds at schools, churches and convents.
The relics of St Therese of Lisieux and her parents Sts Louis and Zelie Martin arrived in Sydney in late January and will come to Canberra for six days at the end of March.
The mother, father and daugh­ter will arrive at Saints Peter and Paul's Cathedral in Goulburn at 8pm on Wednesday March 25 and leave the Archdiocese the following Tuesday, after Mass at St Patrick's Church in Gundagai.
Of themselves relics are not holy. It is more correct to say they are remains of a holy person, a saint, and because of their connection to that holy person are revered.
An estimated 700,000 people turned out to pray with St Therese when she visited Australia in 2002 and this visit is expected to be more popular given her parents are with her.
Catholic Mission has orga­nized the pilgrimage which has taken two years to prepare and traverses 17 dioceses.
One of four female doctors of the church, St Therese was accepted as an underage Carmel­ite at the age of 15 and died just nine years later in her monastery at Lisieux in France, in 1897. Her story resonates particularly with younger Catholics because of her powerful message of doing ordinary things with great love. Pope Pius XI declared her a saint in 1925.
The Martin family endured great suffering and their strong faith is inspiring. Louis and Zelie lost four children as babies, including their only sons, and daughter Helene died when she was five and a half years old.
Zelie died of breast cancer when she was 45 and the family also had a special needs daughter named Leonie.
Saints Louis and Zelie Martin are the first married couple to be canonized in the history of the Church, reflecting in part the repeated urgings of then-Pope John Paul II to find lay candidates whose causes might be promoted. Pope Francis canonized them in 2015.