ACT government responds to church plea and boosts Mass numbers to 100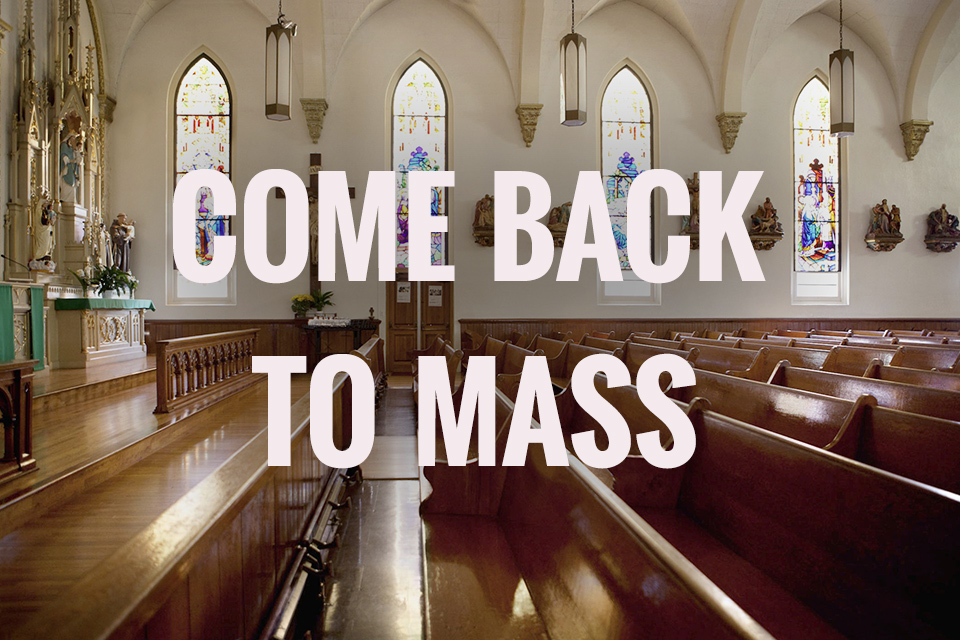 'COME back to Mass' – that is the message to Catholics across the Archdiocese after the ACT government today announced 100 people could attend Mass from next weekend.
The new freedoms kick in at 11.59pm next Friday June 19.
The easing of restrictions follows lobbying by the Archdiocese of Canberra-Goulburn with a petition to the ACT government attracting more than 1300 signatures in just over one week.
ACT Chief Minister Andrew Barr announced that 100 people would be permitted at religious services with the one-person-per-four-square-metre rule to apply.
He also revealed:
Cafes, restaurants and bars will be able to serve 100 customers and,
Local theatres, cinemas and concert venues will also be able to open at the same time.
A delighted Vicar-General Fr Tony Percy thanked Chief Minister Barr for responding to Catholics' concerns to be allowed to pray and come together for Mass.
"I am thrilled that we are moving forward and that from next week we can come together to celebrate Mass with congregations of 100," Fr Tony said.
The Vicar-General praised Catholics for mobilising to lobby the ACT government to boost Mass numbers.
"To receive more than 1300 signatures in just over a week is a tremendous response and shows the church is alive and kicking," Fr Tony said.
"The biggest petition they have ever had in the ACT received 5000 signatories and an average size petition has 500, so we did a super job.
"It shows how much Catholics value what we've got, we value our faith."
The current limit for Mass attendance in the ACT is 20 people while in New South Wales a total of 50 parishioners are allowed.