National Briefs
Handle with prayer
LIFE can be a bumpy road … handle with prayer, says Branko Poljak. The builder was newly married, his relationship was failing and divorce was the only logical solution until he met a nun who changed his life and his faith. She suggested they attend a Catholic couples retreat and today they are blessed with six children, celebrating their 30th wedding anniversary and he is hitting the road to share his story. Branko is leading a Ride for St Joseph from 11-13 June with the motorcycle ministry travelling more than 800km. Anyone interested in taking part, contact Branko on 0411 281 299.
The Catholic Weekly
---
Revitalising an old parish
A CHURCH in Sydney's inner west will be restored as part of a physical and spiritual revitalisation of a parish that has graced the city for a century. Fr Michael McLean and his team of lay parish leaders are preparing to cast their nets deep into the waterfront suburb of Drummoyne. Plans to revamp St Mark's church are under way, with approval to restore the entrance foyer and the sanctuary, among the improvements. The parish primary school has been upgraded. An expanded parish pastoral council is preparing to launch a program to revitalise mission and ministry.
The Catholic Weekly
---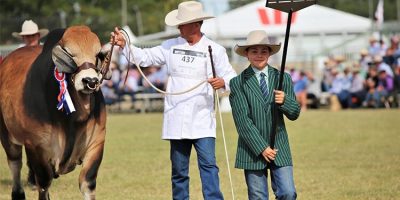 The best of the beef
BEEF Australia highlights the best in the grazier industry each year and one Catholic school had the chance to lead out the top cattle at this year's festival. Students from The Cathedral College Rockhampton had the honour of leading the Parade of Champions in the centre ring at BEEF 2021 before a capacity crowd of beef producers and industry leaders with the event beamed across Australia.
The Catholic Leader
---
Making light of the work
THE parish of St Mark's, Fawkner, in Melbourne's north is home to a thriving community of parishioners from many walks of life. Built in 1934 and known for many years as a working-class church that served a settlement of returning soldiers, St Mark's is home to people of Italian, Irish, Lebanese, Indian, Sri Lankan and Filipino backgrounds. It is this diversity and variety that brings life to the parish. Fr Colin Xavier SDB says it is a "faith-filled, thriving community where many hands make light work". The parish's outreach mission, Hope Café, is testament to this. It is open each Thursday and attracts parishioner volunteers who serve disadvantaged and lonely people with food and company.
Melbourne Catholic