Signs of hope in a thinking Church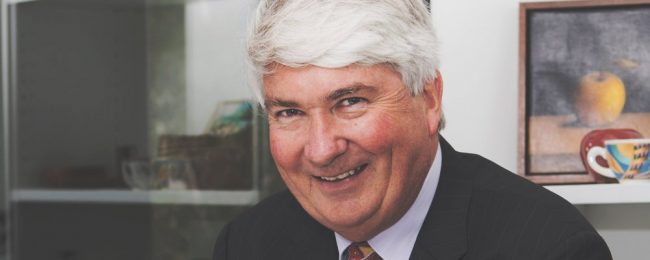 IN his book Superpower: Australia's low carbon opportunity, the leading economist Ross Garnaut writes: "The most rigorous, comprehensive and influential treatment of the ethics of climate change is Pope Francis's 2015 encyclical Laudato Si'.
"In this work he applies Catholic, Christian and general ethical teachings and intellectual traditions to climate change."
Later in his book, Garnaut observes: "Of more importance in the public discussion has been the clearer under-standing of the importance of the non-economic values affected by climate change.
Here the leading contribution has been by Pope Francis's Laudato Si'."
None of us has the right answer on how to deal with the really big issues like climate change.
But how good it is to be part of a universal Church with a strong tradition in theology, philosophy and the sciences. How blessed we are to have a Church with a structure that allows one person, the Pope, to convene the brightest minds in all relevant disciplines and to craft a response and a call to conversion, true to the tradition and attentive to the lived experience of the poorest and most marginalised people on earth.
The Church is a group of sinners at prayer seeking direction and food for the journey.
During COVID, we've all had cause to revise our thinking about Sunday obligations and liturgical routine.
But many of us have missed the food for the journey which is so much more than a slim white wafer.
I've been privileged to experience people's hunger for the Eucharist when doing the occasional hospital rounds during times of lockdown.
Particularly in end of life situations, the priest is not there to judge, determining who can and who cannot be granted access. You can sense the real presence.
Last year during the long Victorian COVID lockdown, I was often called to the bedside of dying patients.
I and the nurse in full PPE would be there with the iPad so that the patient could be 'with' their loved ones as we applied the oil, saying the prayers of the last rites.
How blessed we are to be part of a church where sacraments in their stark simplicity and divine grandeur speak to the experience, needs and yearnings of the simplest Catholic and the most sophisticated of thinkers.
How good that each of us, with joy, delight, grace and some trepidation, can respond to the invitation, approaching the table of the Lord receiving and becoming the Body of Christ.
Let's never lose hope in our grounded sacramental church which is also an engaged thinking church.
And that's not to deny that there are lots of problems. But that's the case in every institution on earth these days.
Fr Frank Brennan SJ is Rector at the Newman College, University of Melbourne