COVID-19: the church response
In response to COVID-19, the Archdiocese has introduced new protocols or rules about Mass and other church services to reduce the spread of the virus.
Vicar-General Fr Tony Percy explains that the church sought medical advice to inform its decision-making and outlines the key changes and why they have been made.
Fr Tony said the Archdiocese had to consider COVID-19 being a serious health issue as well as people's faith, their desire to pray and attend Mass and their need for God.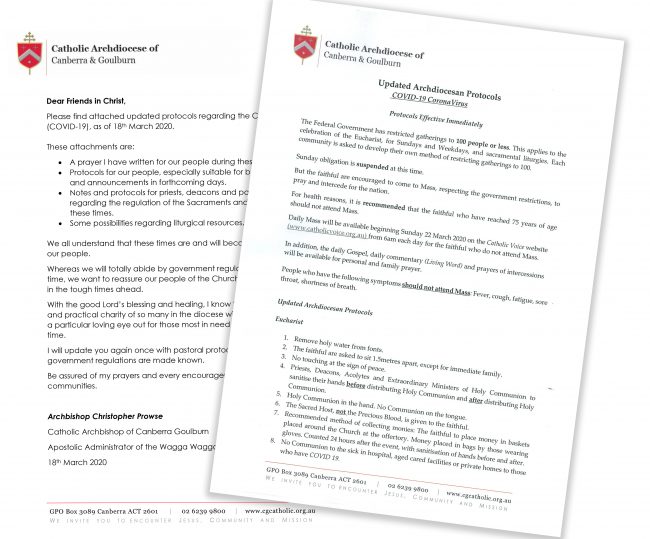 Updated Archdiocesan Protocols
A Prayer At A Time Of The Coronavirus Pandemic
Online Mass and Prayer Resources