Viewing Life from the Wound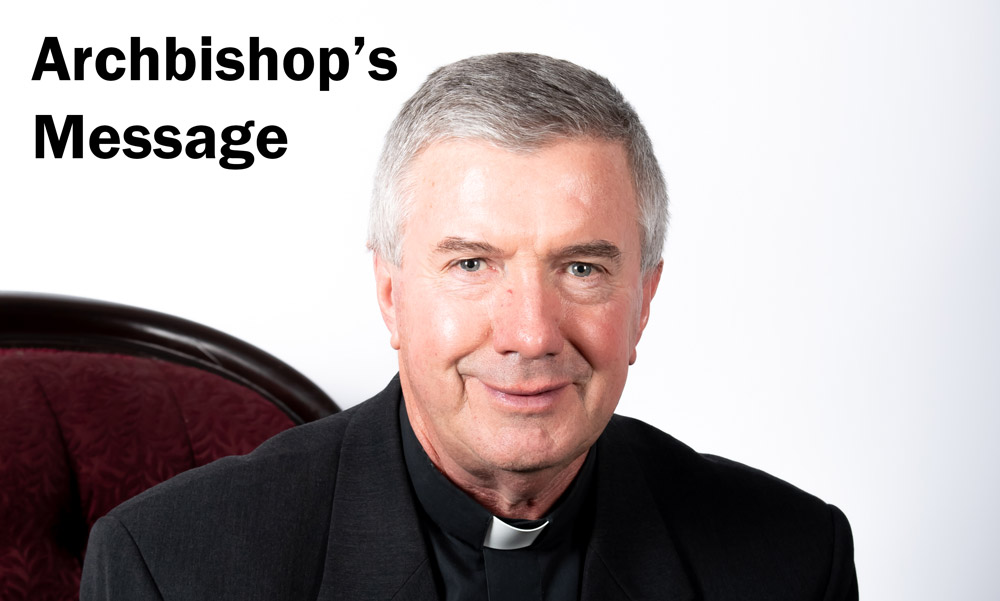 Dear friends in Christ,
In recent weeks I listened attentively and for some time to several sex abuse victims/survivors. They are courageous people. They are all at different phases of coming to terms deep within from criminal and diabolical actions perpetrated by people in the community, some of whom are committed Catholics even religious leaders. The deep wounds of abuse are not healed in some rapid manner
One of the secondary survivors coined the expression of "sitting in the wound" of all that has taken place and looking at the future from this perspective. He found this viewpoint painful but redemptive. I found great wisdom in his insight.
Over the next period of time you may wish to read the official response from the Australian Catholic Bishops Conference and Catholic Religious Australia (https://www.catholic.org.au/acbc-media/media-centre/media-releases-new/2139-acbc-and-cra-response-to-the-royal-commission/file) to the Royal Commission. There are also the four volumes of advice offered to us from our "Truth, Justice and Healing Council" published for your perusal (http://www.tjhcouncil.org.au/).
However painful for us all, the reality prophetically disclosed to us by the victims and the Royal Commission have left us all with raw feelings of betrayal and disbelief. Amongst many responses, two words have become mantra words to assist us on the practical responses: transparency and accountability.
Although we have a long way to go, the Archdiocese of Canberra and Goulburn has made great strides in child safety and the gradual implementation of the recommendations of the Royal Commission. This has all been done in a growing archdiocesan attitude of transparency and accountability. I commend the hard work of our Institute of Professional Standards and Safeguarding (IPSS) in this area. Work has commenced on updating the website to advise of this progress. (https://www.catholicvoice.org.au/a-new-era-for-professionalstandards/).
It is perhaps the cultural attitudes in our society and the church that will take an even longer time to mature in the same areas of concern.
Although there are many aspects of our church life that rightly come under the scrutiny of the secular world, the Catholic Church is not simply another international corporation amongst others in the world. Due to our Baptism we have become the people of God, the Body of Christ.
So, therefore, our long journey ahead is best described theologically as a journey of deeper conversion to Christ. It demands a leadership posture of truly listening in a humble spirit to all that the Holy Spirit is revealing to us in these troubled times. We do not seek to be a "new" Church but the Church that God has always truly willed us to be. We may wish to change all sorts of arrangements in the Church but such change may not be deep enough. That is why the word "conversion" is so rich and fundamental to all change.
Never fear, the Holy Spirit is surely with us more than ever to inspire within us our faith to respond to the grace of God prayed for and longed for in our time.
We really struggle with this statement of faith.
For example, I am still noticing in our Plenary Council discussions progressing throughout the archdiocese at present that so many of us struggle with the question: "What do you think God is asking of us in Australia at this time?" So many almost automatically respond about practical matters they feel should be happening at this time in the Church. This is an important question, but it is not THE first question of the Plenary Council. What is God doing?
Perhaps we could all learn from taking the advice of the survivor above who finds hope by "sitting in the wound". For Christians, salvation arises from sitting in the wounds of the Saviour. Only in these wounds can redeeming healing be found. St Thomas was invited to touch the wounds of Jesus. It prompted faith in him. He gave us one of the most beautiful prayers in Christianity: "My Lord and my God" (John 20/28). Let us do the same as we continue the path of conversion.
To overly spiritualise our current dilemmas in the Church is to avoid the necessary transformation of our "culture" desperately needed. However, to transfer for some other time our spiritual foundations and opt purely for the governance/corporation response will never truly change the human heart. In a TOTAL response let us walk forward together allowing the Holy Spirit to lead us out of the "Babylon" of today. For this we pray.
Archbishop Christopher Prowse
Catholic Archbishop of Canberra and Goulburn.